Inspirations for Christmas
Christmas Advent Calendars & Stockings
A wide selection of Christmas Advent Calendars
and Christmas Stockings for you to make up
is available all year round.
(full instructions on each Advent calendar). For Christmas Stockings, please scroll to the bottom of the page!
Follow the link on the right to view a selection of Christmas panels and fabrics.
Advent Calendars
Advent calendars are £10 each

Magical Moments Advent Calendar, nighttime, by Stof £10.00


Magical Moments Advent Calendar, daytime, by Stof £10.00


1812/1 Novelty Christmas Advent Calendar, by Makower £10.00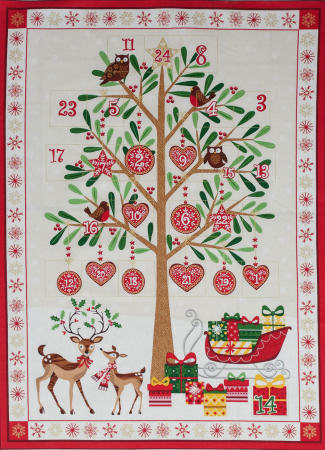 1797/1 Tree Advent Calendar, by Makower £10.00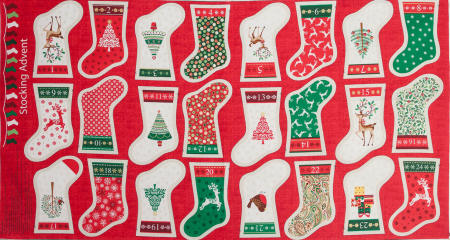 1798/1 Mini Stocking Advent Calendar, red, by Makower £10.00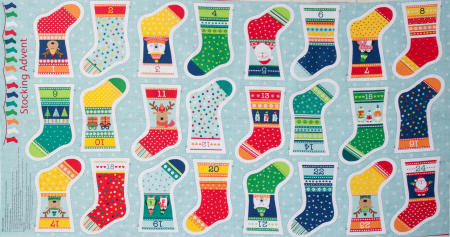 1814/1 Mini Stocking Advent Calendar, blue, by Makower £10.00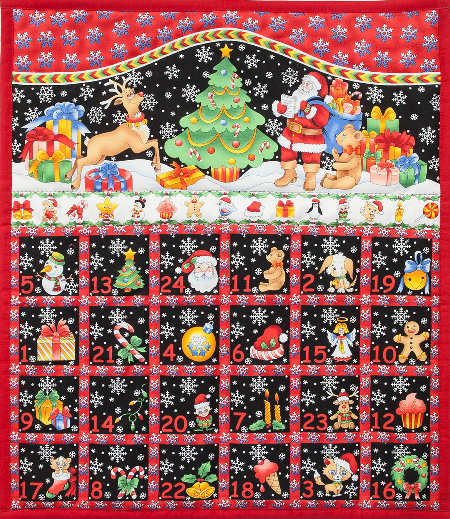 89280-101 Advent calendar, Nutex


1595-1 Scandi 3 Advent calendar
approx. 58 x 63cm (23 x 25in.)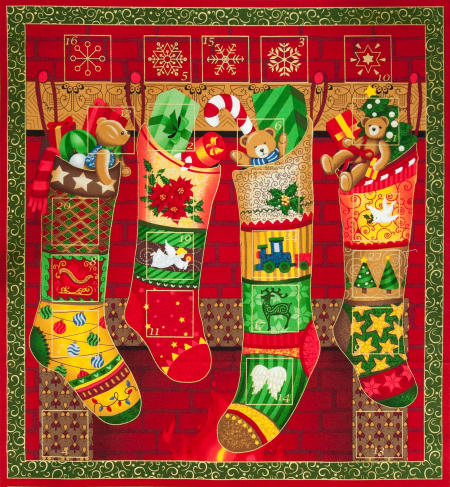 103-240, Season's Greetings, Stockings Advent Calendar by Fabri-Quilt
approx. 58 x 63cm (23 x 25in.)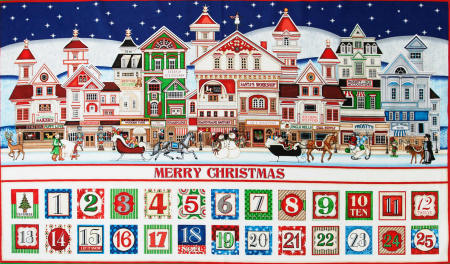 24613-X, Santa's Coming to Town Advent Calendar
approx. 104 x 58cm (41 x 22in.)

Wrap It Up Advent Calendar
approx. 56 x 54cm (22 x 21in.)

Frosty Advent Calendar
approx. 58 x 73cm (23 x 28in.)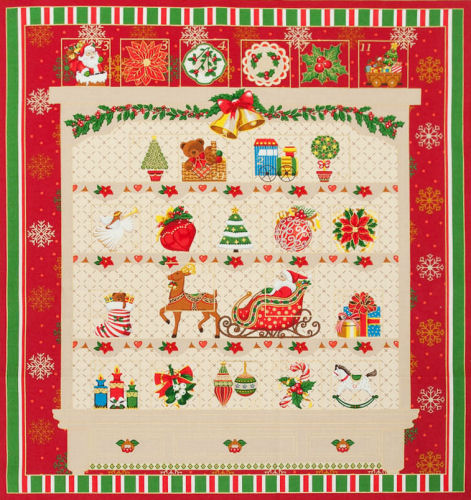 103-314 Season's Greetings, Santa on Sleigh Advent Calendar by Fabri-Quilt
approx. 63 x 58cm (25 x 23in.)

103-320 Season's Greetings, Rocking Horse Advent Calendar by Fabri-Quilt
approx. 63 x 58 (25 x 23in.)

Wonderland Advent Calendar by Makower
approx. 72 x 52cm (28 x 20in.)

1516 Angel Advent Calendar by Makower
approx. 74 x 55cm (29 x 22in.)

103-401 Season's Greetings, Tree
approx. 61 x 56cm (24 x 22in.)

1265 Present Tree Advent calendar, cream
approx. 71 x 50cm (28 x 20in.)

1267 Novelty Advent calendar
approx. 54 x 58cm (23 x 21in.)
Christmas Stockings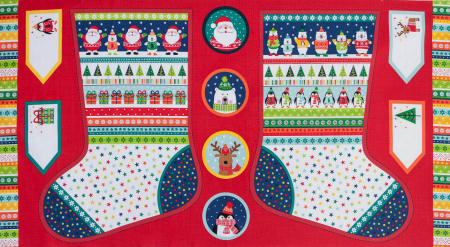 1813/1 Novelty large Christmas Stocking, by Makower £10.00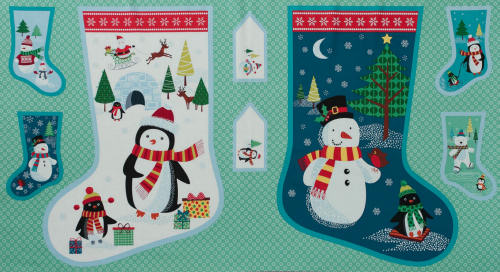 1618/1 Frosty large stocking panel, by Makower £10.00
Stocking is approx. 55cm (21in.) long when made up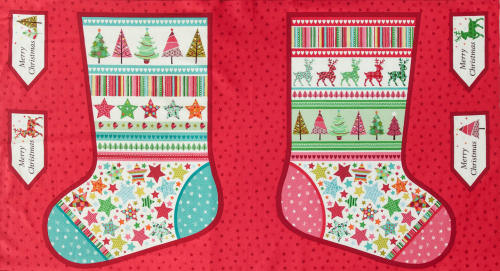 1515 Novelty Stocking, by Makower £10.00
Stocking is approx. 55cm (21in.) long when made up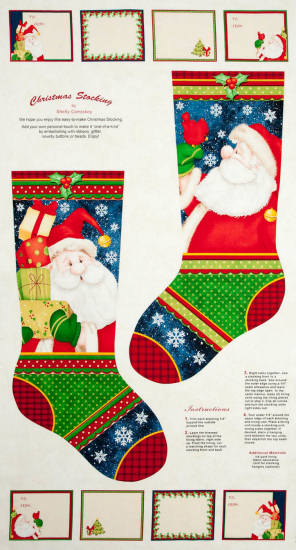 Christmas Stocking, by Shelly Comiskey £10.00
Approx. 60cm (24in.) long