News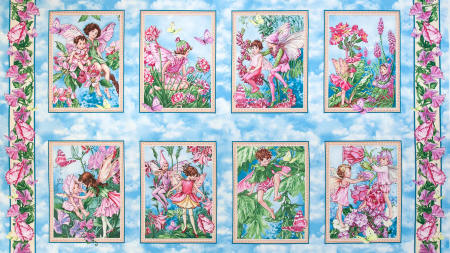 'Fairy Whispers' by Michael Miller
* * * * *
Foundation by the Yard
Follow the link from fabric to Benartex to see the collection
* * * * *
Calico Kate: update
"Be prepared to be amazed!"
New fabrics galore, and twelve rooms to explore...
* * * * *
Quilts in Cae Hir Gardens
This well-established quilt exhibition and competition takes place on Saturday 25th, Sunday 26th and Bank Holiday Monday 27th August this year. Click here for further details.
* * * * *
Just arrived:
'Fairy Whispers' added to Michael Miller Flower Fairies page
'Counting Sheep', by Makower
'Something Blue', by Makower
'Morris Holiday', by Moda
'Regency Blues', by Christopher Wilson-Tate, for Moda
'Feedsacks: True Blue', by Linzee Kull McCray, for Moda
'Amazing Stars', Christmas fabric from Stof
'Freya and Friends', by Janet Clare, from Moda
'Puzzle Pieces', by Moda
'Bohemian Vibe' and 'Toscana', by Northcott Studio
'Oak Grove Lane', by Kathy Schmitz, from Moda
* * * * *
<>
Welsh Quilt Centre workshops
There are still some places available on this year's workshops at the Welsh Quilt Centre:
Glorious Welsh Quilts, with Sandie Lush, on Friday 26th and Saturday 27th October
Visit the Welsh Quilt Centre website for more information.
<>
Article about Calico Kate
We were thrilled to be the "featured shop" in the Moda blog recently. Read the full post here!
* * * * *
Sew Saturday 2017
Calico Kate's Sew Saturday project, to encourage customers to make jumpers and mini-quilts for seventy teddy bears to send to children in Romania, was a success beyond all expectations! Read more about the project at the links below:
* * * * *
Follow the links on the Fabric pages!