News
British Sewing awards 2018
We are delighted to have received awards in two categories, in the 2018 British Sewing Awards:

WINNER
Best Independent Retailer
Wales

HIGHLY COMMENDED
Most outstanding
Sew Saturday event 2017
* * * * *
Recently arrived:
'Island Batiks', from Makower
'Weather Permitting', by Janet Clare, for Moda
'Cat-i-tude', by Benartex
'Winter Garden', by Lewis and Irene (and more 'Bumbleberries')
'Dragonheart', by Makower
'Country Road Flannels', by Moda
'Kimono' (2018), by Makower
'Gradients', by Moda
'Carnival Batiks', by Moda
Follow the links on the Fabric pages!
* * * * *
Local exhibitions
We have just added a page with information about various local craft-related exhibitions.
* * * * *
Sew Saturday 2018: Sewing as Therapy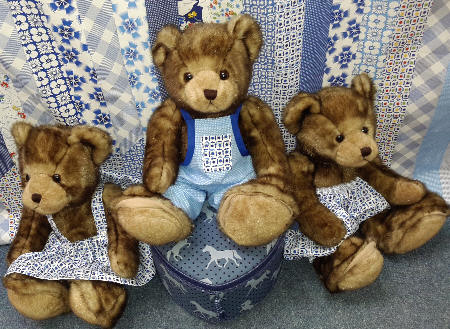 "The theme at Calico Kate this year was 'Sewing as therapy'. Owner Kate shares the story behind it: 'The shop suffered a burst pipe in March 2018, with water damaging stock in four rooms. On top of that, I was also diagnosed with polymyalgia.' However, thoughout all this, Kate continued to find comfort in crafting for therapy and went on the host a successful Sew Saturday!"
– from Sew Magazine, December 2018
* * * * *
Foundation by the Yard
Follow the link to Benartex on the Fabric page to see the collection
* * * * *
Article about Calico Kate
We were thrilled to be the "featured shop" in the Moda blog recently. Read the full post here!
* * * * *