News
British Sewing Awards 2018
We are delighted to have received awards in two categories, in the 2018 British Sewing Awards:

WINNER
Best Independent Retailer
Wales

HIGHLY COMMENDED
Most outstanding
Sew Saturday event 2017
* * * * *
Recently arrived:
'Fern Garden', from Makower
Kaffe Fassett sewing threads designed to complement Kaffe Fassett fabric
'Coffee Break' by Studio E; 'Home Sewn' and 'Home is Where the Dog is', from Henry Glass: see the Novelty fabric pages
Precuts: 'Bali Pops' and 'Bali Poppies', by Hoffman, for Stof
'Island Batiks', from Makower
'Weather Permitting', by Janet Clare, for Moda
'Cat-i-tude', by Benartex
'Winter Garden', by Lewis and Irene (and more 'Bumbleberries')
'Dragonheart', by Makower
Follow the links on the Fabric pages!
* * * * *
Quilt Museum Shop
Although the Quilt Museum in Lampeter Town Hall is now closed, the shop remains open: Tuesday to Saturday, 11.00am to 3.00pm.
Local exhibitions
We have just added a page with information about various local craft-related exhibitions.
* * * * *
Sew Saturday 2018: Sewing as Therapy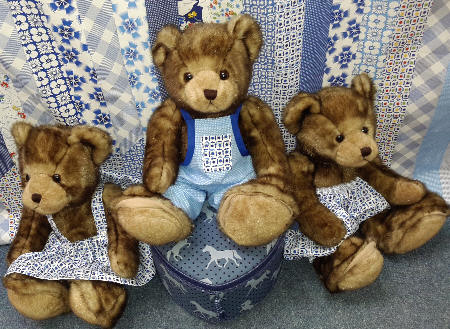 "The theme at Calico Kate this year was 'Sewing as therapy'. Owner Kate shares the story behind it: 'The shop suffered a burst pipe in March 2018, with water damaging stock in four rooms. On top of that, I was also diagnosed with polymyalgia.' However, thoughout all this, Kate continued to find comfort in crafting for therapy and went on the host a successful Sew Saturday!"
– from Sew Magazine, December 2018
* * * * *
Foundation by the Yard
Follow the link to Benartex on the Fabric page to see the collection
* * * * *
Article about Calico Kate
We were thrilled to be the "featured shop" in the Moda blog recently. Read the full post here!
* * * * *