"Fabric Galore!"
Follow the links on the right hand side to view a selection of the fabrics available at Calico Kate.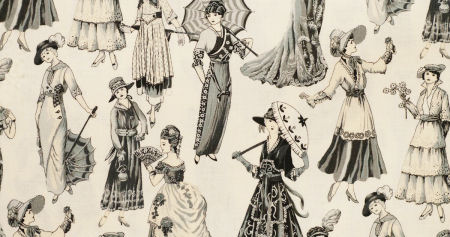 2310-66 'Victorian Ladies'
from Nutex
£14.00 per metre
A charming touch of nostalgia for past times! - Kate
<>
We endeavour to keep this website up to date, but please ring or email us to check that we are not sold out before travelling any great distance. We are always happy to reserve items for you.