Christmas fabric
At Calico Kate we have a room dedicated to Christmas
365 days a year!
We have Advent Calendars made up for you to see as well as a great range of other panels, Christmas Stockings and coordinating fabrics.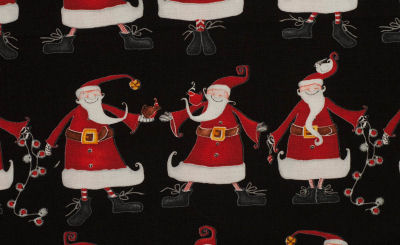 Please also see the links on the right.
Christmas fabrics £16.00 per metre
Most have discreet metallic highlights.
Images represent 15cm (6in) squares except where stated otherwise
'Blizzard Blues' from Moda


Santa's Sleigh Ride
Frozen pond

Christmas Village
Frozen pond

Forest Frost
Night sky

Forest Frost
Moonbeam

'Jolly Season' from Moda


35341-11, snow
-----o-----

8444 Winterberry, red
by Riley Blake Designs

8444 Winterberry, green
by Riley Blake Designs

7197 Fireside Pups
by Henry Glass

4694-33 Christmas Joy
by Studio E

4694-99 Christmas Joy
by Studio E

Amazing Stars

by Stof: We also stock the 'Amazing Stars' Advent Calendars, shown on the Advent Calendars page.

4594-502

4594-915

Around Town Christmas

by DT-K, for Studio E

3716-99

3718-90

3715-89

Nocturne, by Hoffman Fabrics/Stof


3902-506

3902-507

3902-510

3902-511

3902-512

3902-513

Anne of Green Gables (Christmas), by Penny Rose Fabrics


C6490 - grey

C6495 - grey

Joy to the World, by Lisa Conlin for Quilting Treasures


24491-E


24491-F


Love & Peace, from Quilting Treasures


24473-O, Love & Peace, orange


24473-R, Love & Peace, red


24473-V, Love & Peace, dark red