Inspirations for Christmas
Christmas Advent Calendars & Stockings
A wide selection of Christmas Advent Calendars
and Christmas Stockings for you to make up
is available all year round.
(full instructions on each Advent calendar). For Christmas Stockings, please scroll to the bottom of the page!
Follow the link on the right to view a selection of Christmas panels and fabrics.
Advent Calendars
Advent calendars are £10.00 each or as priced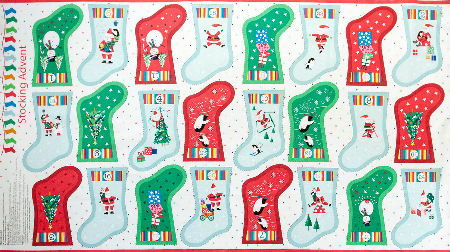 1958 Jolly Santa Stocking Advent Calendar, by Makower £10.00


1981-1 Silent Night Advent Calendar, by Makower £10.00
Approx. 60 x 56cm

Amazing Stars Advent Calendar 4595-135, by Stof £10.00
approx. 58 x 58cm <
There is a range of 'Amazing Stars' coordinating fabric by Stof
on the Christmas fabric page.

Amazing Stars Advent Calendar 4595-285, by Stof £10.00
approx. 58 x 58cm

Amazing Stars Advent Calendar 4595-477, by Stof £10.00
approx. 58 x 58cm

Amazing Stars Advent Calendar 4595-983, by Stof £10.00
approx. 58 x 58cm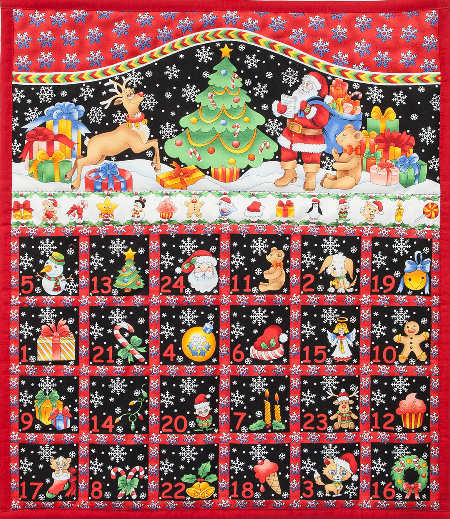 89280-101 Advent Calendar, by Nutex £10.00,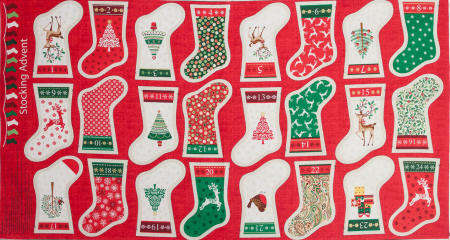 1798/1 Mini Stocking Advent Calendar, red, by Makower £10.00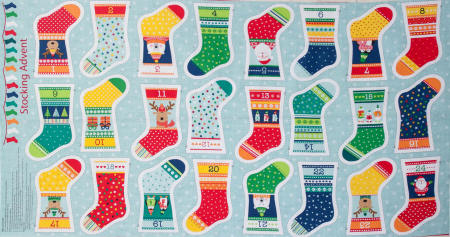 1814/1 Mini Stocking Advent Calendar, blue, by Makower £10.00


1595-1 Scandi 3 Advent calendar
approx. 58 x 63cm (23 x 25in.)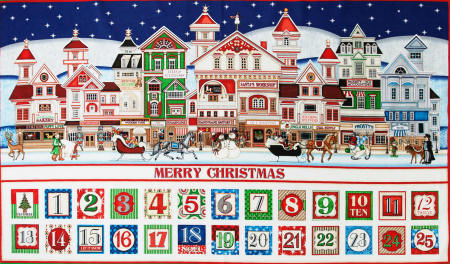 24613-X, Santa's Coming to Town Advent Calendar
approx. 104 x 58cm (41 x 22in.)

Wrap It Up Advent Calendar
approx. 56 x 54cm (22 x 21in.)

1586-1 Frosty Advent Calendar
approx. 58 x 73cm (23 x 28in.)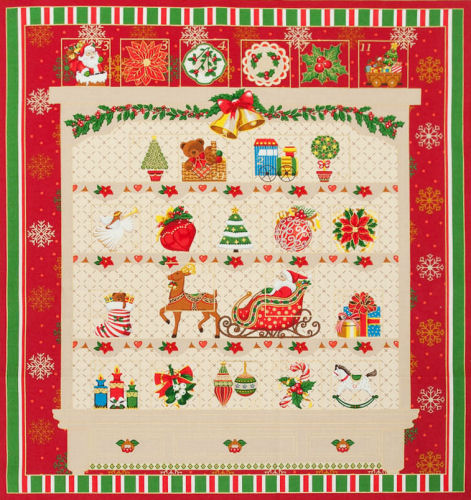 103-314 Season's Greetings, Santa on Sleigh Advent Calendar by Fabri-Quilt
approx. 63 x 58cm (25 x 23in.)

1466 Wonderland Advent Calendar by Makower
approx. 72 x 52cm (28 x 20in.)

1516 Angel Advent Calendar by Makower
approx. 74 x 55cm (29 x 22in.)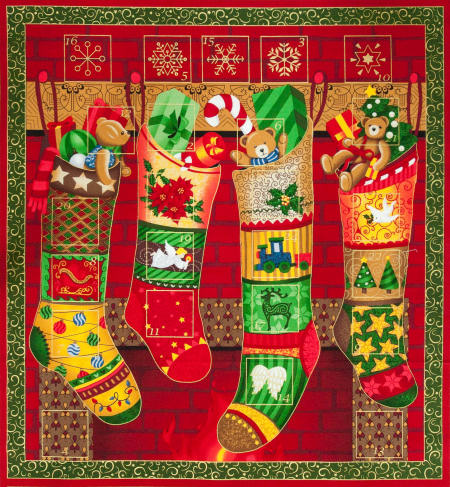 103-240 Season's Greetings Advent calendar, stockings
approx. 61 x 56cm (24 x 22in.)
Christmas Stockings

4160P Peppermint Reindeer stocking, from Studio E £10.00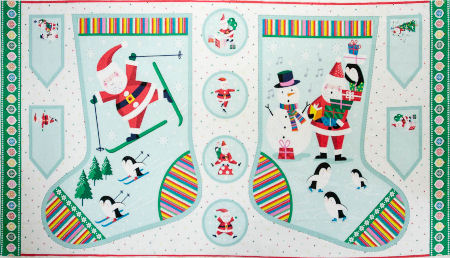 1960 Jolly Santa large stocking, by Makower £10.00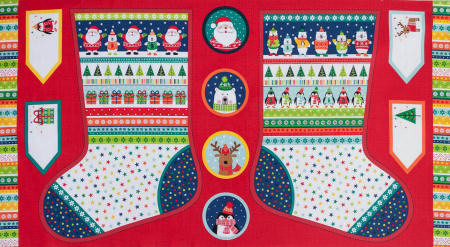 1813/1 Novelty large Christmas Stocking, by Makower £10.00


Christmas Stocking, by Shelly Comiskey £10.00
Approx. 60cm (24in.) long