A Glimpse inside Calico Kate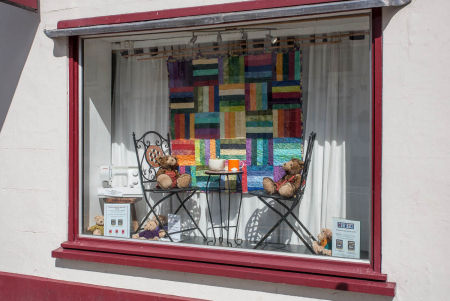 Shop front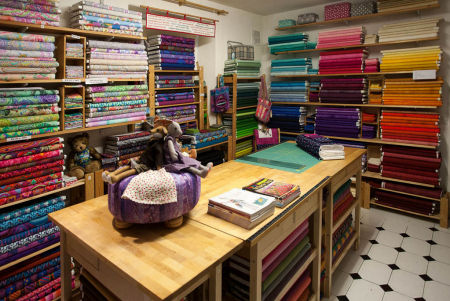 Downstairs at Calico Kate: cutting room 1

Upstairs at Calico Kate: landing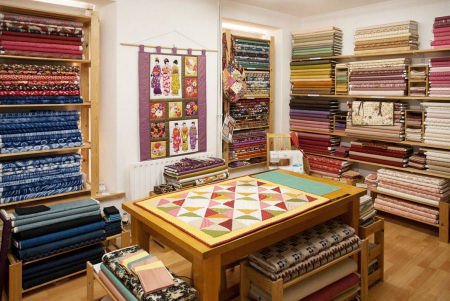 Upstairs at Calico Kate: cutting room 3
and outside...
In our courtyard garden, there is a seating area
for husbands and visitors — and water for the dog!
Sainsbury's is just through the gate if you need anything, and the Deli cafe serves delicious food and coffee which you can take away and enjoy in the Courtyard... (Entrance through shop)
"We are always longer looking than we say we will be!"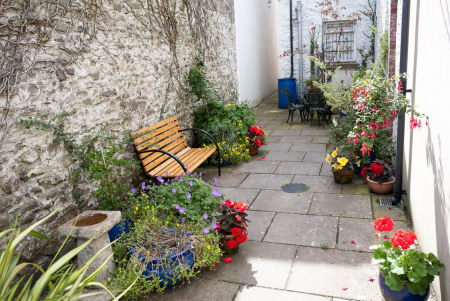 The courtyard garden